GREAT MUSIC IS BACK AT SUNDAYS AT FOUR
Sundays at Four, a MACK program, is back for Season 23. All performances start at 4
pm at Lutheran Church by The Lake, 100 Twelve Oaks Drive, McCormick, SC. This is a
subscription concert series featuring professional musicians.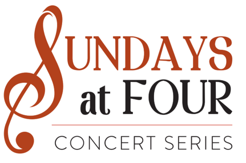 Save the Dates!
Returning in 2024 …
Additional information to follow. For additional information regarding this program, please contact Janice J. Grizzard: jjgrizzardmack@yahoo.com.