GREAT MUSIC IS BACK AT SUNDAYS AT FOUR
Sundays at Four, a MACK program, is back for Season 23. All performances start at 4
pm at Lutheran Church by The Lake, 100 Twelve Oaks Drive, McCormick, SC. This is a
subscription concert series featuring professional musicians.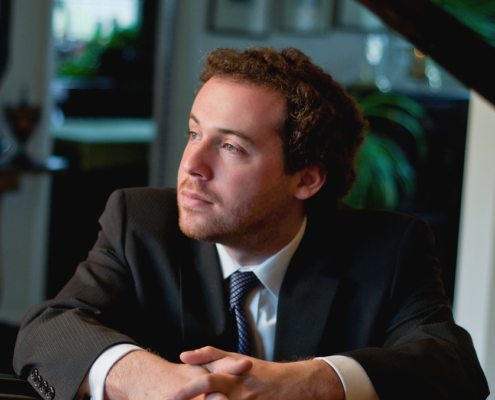 November 5, 2023 – Solomon Eichner
Solomon Eichner, an international concert pianist, has performed
throughout Europe and the U.S. He is a prizewinner of the Liszt-Garrison International
Competition, International Young Artists Competition Washington D.C., Golden Key
Carnegie Hall Debut Competition and Miami Music Festival. Originally from Baltimore,
Solomon graduated from the Manhattan School of Music and Peabody Conservatory.
Declared by the American Liszt Society as "A sensitive pianist, Solomon's playing is
poetic, beautiful and moving with deep feeling," "A young Arthur Rubinstein." In the 2023
season Solomon will be commemorating Rachmaninoff's 150th birthday.
www.solomoneichnerpianist.com
Save the Dates!

Returning this fall and extending into 2024 …
Additional information to follow. For additional information regarding this program, please contact Janice J. Grizzard: jjgrizzardmack@yahoo.com.