The MACK: Thank you to our community for your continued support

The MACK: Thank you to our community for your continued support
The McCormick Arts Council (MACK) wishes to thank you to our community. During our COVID planning scenarios we lightheartedly said "what if IT doesn't go away" … we did not anticipate a year later we would have to continue to manage ongoing health challenges and related impact and unknowns. Our organization has prioritized specific projects, modified programs to continue to serve, and are developing our organizational goals during this time. While our adored facility is not back to typical operations, we have dedicated our efforts to advance our community cultural center to return to deliver our mission and serve our community for generations to come. 
We acknowledge that while we have had enormous successes during these difficult times, we are also facing continuing unknowns and difficult circumstances. The MACK's mission, purpose and vision is intact. We are aware of new relationships within our community and greatly look forward to a time in the near future where we can build your appreciation for our unique destination. A detailed summary of our work to date on the MACK Rehabilitation Project will be released later this month and will include pertinent information intended to inform and communicate our plan of action. This statement will also clarify the separation of restricted capital funds (can only be used for historic facility project) and our general operations funding (ensure the necessary annual resources to remain a healthy organization) and the massive impact the past 18 months has had on the MACK. This will also begin our stakeholder input discussions regarding a revised program plan to begin in January 2022. Also, we hope to share our goals and vision as we very much look forward to returning to a new 'full operations' of the future. 
Please take a look at our developing new website to subscribe to our eNewsletter, register as an interested student, or a future volunteer, or enroll as a member. End of Year Giving: If you may be considering a donation, please contact the MACK directly or ask your tax advisor about the benefits of gifting to a 501c3 non-profit organization. Creating a charitable giving plan is a great option for both donors and organizations.  For example, Required Minimum Distribution (RMD) and Qualified Charitable Distributions (QCD) benefit individuals who have recently turned 70 1/2. Every gift matters and helps our organization deliver our mission to provide art, culture, and education to our region. Thank you.
Our charitable giving information is: 
McCormick Arts Council at the Keturah, Inc. 
FEIN # 57-0788937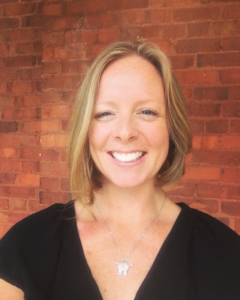 For more information please contact Heather McNally, Director of Programs and Development directly at mccormickarts@gmail.com / (864) 602-0331.
https://www.mccormickarts.org/wp-content/uploads/2021/09/welcome-mat-2-1-e1630526068220.jpg
332
500
Heather McNally
https://www.mccormickarts.org/wp-content/uploads/2018/03/mack-logo-web.png
Heather McNally
2021-10-01 09:00:28
2021-12-30 14:07:16
The MACK: Thank you to our community for your continued support