The MACK to Present: Pushing Boundaries II by local artist, Joni Purk
The MACK to Present: Pushing Boundaries II
An exhibit of oil paintings by local artist, Joni Purk
The exhibit is now on display Tuesdays, Fridays, Saturdays, 10:00 am – 4:00 pm through December 2020 at the McCormick Arts Council. (115 South Main Street McCormick, SC 29835). Masks, social distancing and all Covid-19 restrictions apply.
Meet the Artist: Joni Purk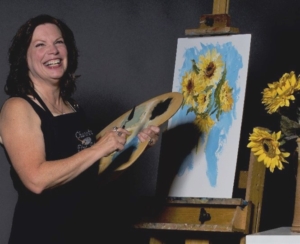 South Carolina artist and member of the Oil Painters of America, Joni Purk is self-taught. Subsequent studies included a 13-year instruction from Midwest artist, Eugene Woods; college courses; and nationally-recognized workshops. Her first year of instruction was strictly the mixing of colors, and she maintains this was the key to her recognition of color theory and technique.
In 2001, Joni decided to take her business to a full-time status and hasn't looked back.  She has been co-owner of a gallery in Charleston, owner of a gallery in Charlotte and supports the arts in all of her communities.
Joni says, "I have always been intrigued by the process. Everything in nature excites me.  I limit my medium but find joy in all subject matter. My work in oil incorporates many different techniques, textures, and forms. I try to create a feeling or an emotion in each painting.  It may be an energy, a silent and peaceful state, happiness, or contemplation.  I love to study my subject through layers of monochromatic color to learn the essence of the piece, followed by the final layer where creativity is achieved. "When an individual purchases one of my works, I strive to make it possible for the buyer/viewer to have a strong connection making this an investment that lasts a lifetime."
Solo Exhibition at the MACK in McCormick, SC:  'Pushing Boundaries II', Oil Paintings by artist, Joni Purk.  All works on display 25% off through December 2020 then will revert back to original pricing.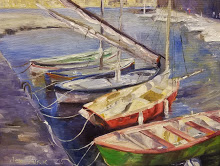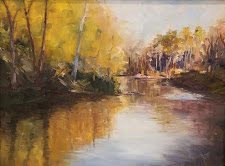 https://www.mccormickarts.org/wp-content/uploads/2020/10/MACK-Website-FI-Artist-Exhibitions.png
500
500
Heather McNally
https://www.mccormickarts.org/wp-content/uploads/2018/03/mack-logo-web.png
Heather McNally
2020-10-30 16:53:59
2021-02-04 12:14:26
The MACK to Present: Pushing Boundaries II by local artist, Joni Purk