MACK Capital / Rehabilitation Update – 2/25/21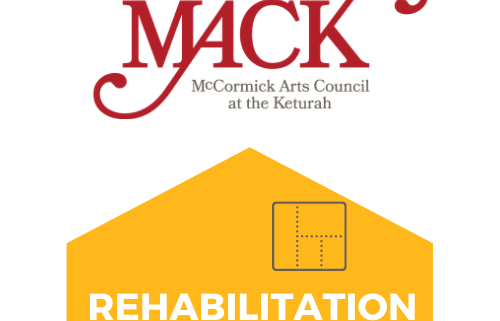 …. and we are off!
The MACK Rehabilitation Project will begin this year and will ensure our historic site meets our accessibility, safety, and programmatic goals. On February 10, 2021, our organization signed a contract with the Boudreaux Group of Columbia to be our lead architect for the MACK Capital / Rehabilitation Project. This is the official beginning of investing in the development of the arts and cultural opportunities for our community. Thank you again to the Yoder Rosenberg Family Foundation for making this project possible!  This gift will last for generations and impact thousands of families and community members.
Purpose:

To effectively and efficiently oversee the MACK Rehabilitation Project to completion.

Goals:

Successful historic preservation

Successful compliance, ADA, and safety

Successful use of space

Successful use of resources

Enhance Community Development / Arts Engagement
The MACK Capital and Maintenance Committee had the first meeting on February 25, 2021 to introduce the team, review the project and meet the Architect. Click here to see the meeting video. While we currently have a full committee, all interested stakeholders are welcome to submit an application. Please also submit a survey to submit your thoughts and ideas.
We will provide updates to our stakeholders as we proceed! Thank you for your continued support!
Click here for more information regarding the MACK Rehabilitation Project
To contact Heather McNally, Director of Programs and Development directly please email mccormickarts@gmail.com / (864) 602-0331
https://www.mccormickarts.org/wp-content/uploads/2021/01/MACK-Website-Featured-Images.png
500
500
Heather McNally
https://www.mccormickarts.org/wp-content/uploads/2018/03/mack-logo-web.png
Heather McNally
2021-02-25 09:00:59
2021-02-26 18:26:29
MACK Capital / Rehabilitation Update – 2/25/21