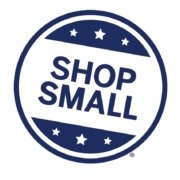 Shop Small Saturday!
Saturday, November 26, 2022
Locally crafted and handmade items are available in Historic Downtown McCormick.  These artisan products are available for you to find "just the right" gift for a loved one or treasure for yourself.  Items include cards, pottery, jewelry, cards, textiles, soaps, specialty items, fine art, baskets and much, much more. Just in time for the holidays!
What is Shop Small Saturday?
Small Business Saturday® is the Saturday after Thanksgiving and is a national movement to encourage people to Shop Small and bring more holiday shopping to small businesses. This movement allows shoppers, business owners, and civic leaders to come together to support small businesses and help their communities thrive. #ShopSmall
Click here to learn more about: Shop Small Saturday