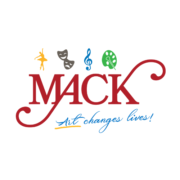 TODAY IS THE DAY!
MACK Red Ribbon / Groundbreaking
Thursday, April 7, 2022
12:00 (Public Gathering)
All are welcome and encouraged to attend. Our team will be onsite to invite you to tour the historic Keturah hotel. We encourage you to see the facility before we enter into construction. Phase I of the MACK Rehabilitation Project was made possible through a generous contribution from the Yoder Rosenberg Family Foundation.
Project Goals

What does the project hope to accomplish?

The project seeks to modernize the building in a historically sensitive way through installation of new systems and utilities, while increasing ADA accessibility for patrons. These renovations will provide highly flexible spaces that will allow the MACK to continue to serve the population of McCormick County for many years and to enhance its cultural purpose in the community.

ENHANCE ADA ACCESSIBILITY TO ALL AREAS OF THE BUILDING AND SITE

UPDATE UTILITY SERVICES AND REPAIR DEFICIENCIES TO BUILDING FOR LONGEVITY

APPROACH RENOVATIONS IN A HISTORICALLY SENSITIVE WAY

CREATE FLEXIBLE AND MULTI-USE PROGRAM SPACES FOR A VARIETY OF ARTS-RELATED ENDEAVORS