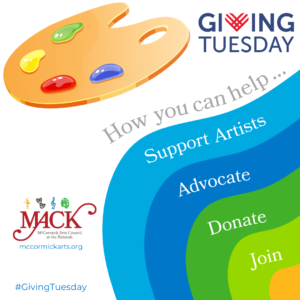 National Giving Tuesday in Here!
Tuesday, November 29, 2022
GivingTuesday was created in 2012 as a simple idea: a day that encourages people to do good.
GivingTuesday is now an independent nonprofit and a global movement that inspires hundreds of millions of people to give, collaborate, and celebrate generosity.
Please see below if you wish to support the MACK as we strive to reach our vision: ARTS FOR ALL!