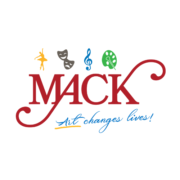 MACK: New Website is Now Live!
www.mccormickarts.org / 864-852-3216 / mccormickarts@gmail.com
We are committed to continuing to deliver our mission "to provide art, culture, and education" and we greatly look forward to a revitalization of local arts and the vibrancy of our cultural center."  
The MACK has launched the NEW Website!
If you love the arts and wish for current, accurate, and timely information regarding the MACK's programs or may simply be new to the area – we encourage you to enjoy the new website. This is the best source of official MACK information going forward. 
To serve our growing community, and to prepare for a healthy return to programming, we are thrilled to share with our MACK Members and community. The following links are currently live:
We will be sharing our new pages and developing highlights through our ENewsletter. If you do not see a specific area of interest – please email mccormickarts@gmail.com for additional information or call Heather McNally directly at (864) 602-0331.
We are on track to return the organization back to full services – with a safe and sustainable plan. We are healthy, have our focus set on a very large, yet sensitive, project, and continue to serve our growing community.
Your support is always appreciated!