MACK continues to serve as In-Kind Partner for Art in Education with our local School District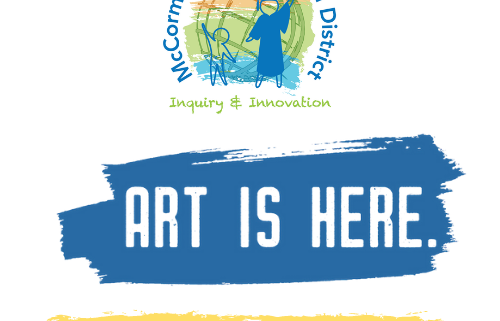 Art in Education is important!
The McCormick School District has officially created a district wide Art Department to provide the following mission and goals. The MACK is proud to be a partner. Click here to see the District Art Department Webpage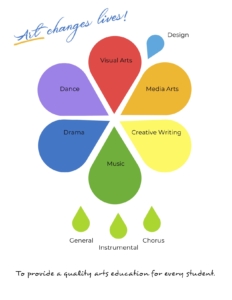 Our School Arts Program Mission Statement: 
"to provide a quality arts education for every student"
Goal Statement 1:  To implement a district wide comprehensive and sequential arts program. 
(Arts and Student Achievement)
Goal Statement 2:  To provide and develop a quality, comprehensive, district wide, arts integrated, STEAM/Project based learning curriculum. 
(Arts and Teachers/Administrative Quality)
Goal Statement 3:  To establish a collaborative arts-based relationship amongst teachers, parents, students, community and extended creative community.  
(Arts and School Climate)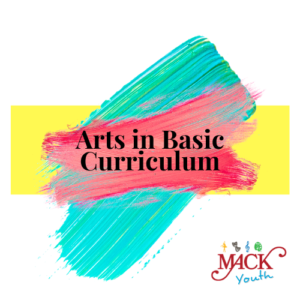 Arts in Basic Curriculum The McCormick Arts Council is a strategic partner to assist, plan, develop and implement a 5-Year Strategic Arts Education Plan in partnership with the McCormick School District. Arts in Basic Curriculum (ABC) provides support to ensure our students receive a comprehensive arts education:  dance, music, media arts, theatre, visual arts and creative writing. All curriculum and programming are designed to meet the South Carolina College- and Career-Ready Standards for Visual and Performing Arts Proficiency to ensure our students receive a comprehensive arts education.
MACK as In-Kind Partner
The McCormick Arts Council (MACK) offers in-kind support as a community partner and stakeholder for the McCormick School District. The Director of Programs and Development assists the District Arts Coordinator to extend all grants and advises the administration on issues affecting the success of the fine arts program. Other tasks include assisting in strategic and art department meetings to help achieve state and district goals in fine arts. This partnership provides support to develop and advance fine arts instructional programs and advocates for consistent and equitable access to the arts and enrichment. The MACK aids with public and community relations with respect to district-wide fine arts programs. This partner will offer support to teachers and teaching artists and attend fine arts activities for the purpose of providing community participation and student engagement. In addition, this individual assists the district with grants, proposals, and reporting when appropriate.
District Demographics
McCormick County is a rural community located in the western portion of South Carolina, within the Upstate region. The estimated population of McCormick County is 9,463, a continued decline from 2010. 14.1% are under the age of 18 and 35.6% are ages 65 years and over. Households with a broadband Internet subscription is now 71.4% The 2019 per capita income in McCormick County is $25,618. Estimates for income and poverty project 18.1% of McCormick County residents were living below the poverty level. 
The McCormick School District consists of one elementary, one middle, and one high school and a new early learning center. All three K-12 schools are Title I with approximately 650 students enrolled. The poverty index is 84.18%. All students receive free breakfast and lunch. The district employed 66 certified teachers. 54.5% of these teachers have an advanced degree. The teacher attendance rate is 94.2% and the average teacher salary is $49,038. 60.6% of teachers are on a continuing contract and 67.8% of teachers are returning from the previous year. The student-teacher ratio in core subjects is 17 to 1. The dollars spent per pupil is $11,287.
Summary of student data meeting/exceeding goals: 
SC Ready ELA -16%.
SC Ready Math – 21.7%.
SCPASS Science – 23.4%.
SCPASS Social Studies – 39.3%.
Results from 82 returned parent surveys: 
65.8% satisfied with the learning environment
72.6% satisfied with the social and physical environment
44.6% satisfied with school-home relations. 
We believe ….

https://www.mccormickarts.org/wp-content/uploads/2021/03/MACK-Website-Featured-Images-2.png
500
500
Heather McNally
https://www.mccormickarts.org/wp-content/uploads/2018/03/mack-logo-web.png
Heather McNally
2021-05-16 09:00:27
2021-06-03 08:40:34
MACK continues to serve as In-Kind Partner for Art in Education with our local School District