2022: Revitalizing the Arts 
www.mccormickarts.org / 864-852-3216 / mccormickarts@gmail.com
We are committed to continuing to deliver our mission "to provide art, culture, and education" and we greatly look forward to a revitalization of local arts and the vibrancy of our cultural center."  
Thank you for your continued support. 
~ The MACK
Our state advocacy partner, the SC Arts Alliance continues to advance efforts to ensure support at all levels for the arts. As the Legislature returns January 11 to Columbia, there are two pressing priorities facing them: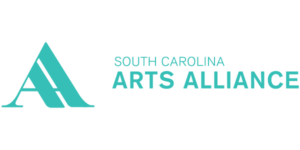 $5 Million Arts Funding Increase Requested
While last year we saw an increase in arts funding, only now is grant funding for the arts in South Carolina reaching pre-2008 levels when adjusted for inflation. The result? Grants have remained mostly flat, new applicants still have a hard time access funds, and as the state recovers from COVID-19 the needs are even greater.

$5 million is being requested, in recurring funds, to support grants to arts organizations across the state.

$100 Million for Nonprofits
The nonprofit and philanthropic sector, led by Together SC, has unified behind a request of $100 million from the state's federal ARPA allocation. These funds would be dedicated to a nonprofit grant program, through the Department of Commerce, to help nonprofits across the state, including arts groups. These funds, part of the last federal COVID relief bill, are meant to help alleviate negative economic impacts in the state.

The SC Arts Alliance is supportive of this effort and has been assisting Together SC throughout this process as well.
If you are interested in becoming an arts advocate: 
Raise your voice for the arts.
Take a look at the provided advocacy tools and sharpen your skills, learn about the legislative process in South Carolina, and contact your elected officials.
Clint Scott returns to offer Art Instruction classes that will be offered at the MACK this month. We are currently registering for Pat Meyers Art Instruction course beginning in February. Classes are 1:00 – 3:30 on the following dates: Tuesdays, February 1, 8, 15 OR Thursdays, February 3, 10, 17. All classes scheduled in January and February will remain at the MACK.
Please note:  
All registration requests are to be made through Lois Stricklin at LoStricklin@gmail.com so we don't overbook! Please wait for confirmation that you are accepted into the class before you pay.  
Community Threads Returns for 2022
Community Threads is a program of the McCormick Arts Council at the Keturah (MACK) and all are welcome. No sewing experience necessary. "Come Stitch With Us!" 
Regular open sew sessions are held in the The Long Cane Center ("The Barn") at Hickory Knob State Park – 1591 Resort Drive, McCormick SC 29835. Bring your project and supplies to enjoy a day of sewing and sharing. You are also encouraged to bring your own lunch and drinks. Dates are subject to change due to park needs. All important program information will be provided through Carol Weiss.  If you are interested in attending Community Threads, please contact Carol Weiss communitythreads.carol@outlook.com, or call/text 843-437-6514.
Please see our 2022 Community Threads Program Plan
Sundays at Four returns for 2022
Thank you to all of our recent participants that attended the Solomon Eichner on January 9, 2022. Our next scheduled performance is on February 13, 2022, featuring The Ruby Red Band. Tickets are available at the door, $25.