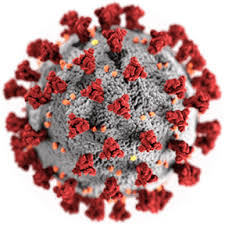 COVID-19 at the MACK UPDATE
Dear MACK members and community: August 15, 2020
COVID-19 (Coronavirus) continues to impact our communities and decisions to operate. Our priority is to protect the safety of our supporters, MACK members, community partners, visitors, volunteers, staff, and their families.
The McCormick Arts Council is taking the following steps to safeguard our community:
With recent high transmission rates in our community, the MACK will continue to provide programs and services from a distance at this time. We are using this unusual time to plan for a strong, safe return to full organizational health, while mindfully deciding which programs are able to offer the most benefit with the lowest possible risk to our organization and participants.  We continue to serve and deliver programs while prioritizing projects that are typically difficult to deliver while open to the public. 

We will continue to protect and respect the needs of our community and adhere to health and safety guidelines to limit social interaction, practice social distancing in accordance with CDC guidance, and take every possible precaution to avoid potential exposure to, and to slow the spread of, COVID-19. 

The MACK Artisan Guild and Gallery Shop is now open on Thursday, Fridays and Saturdays from 10:00 – 4:00 at this month. We request that all customers wear a mask, use the provided hand sanitizer, and respect our social distancing requirements. 

All upcoming programs and services are currently under review for our fall/winter season.

Please see our new YouTube Channel, Facebook page, Instagram and Twitter accounts for resources and program information and for additional cultural opportunities. 

All additional programs and fundraising events are postponed or offered virtually until further notice. 

Our Youth Programs will be offered in partnership with Clemson Extension 4H, McCormick Library and the McCormick County School District to offer a schedule of activities in a variety of virtual formats. 

Our Visual Arts Program is postponed until further notice. This includes all art classes and workshops, and individual lessons. We will return in the future with a modified format and will adhere to CDC Guidelines.

Community Threads, Artist Exhibitions and Sundays at 4 are currently pending decisions for the fall. 

Non-MACK printing jobs are not available at this time and new requests for facility rentals at this time are considered but guaranteed. 

Our employees are able to minimize their in-office tasks, take health precautions when entering the building and work from home to respect the guidance of our leadership until ample testing and vaccinations are available to protect our community. Our office is open on Thursdays and Fridays by appointment only – please email in advance:

jjgrizzardmack@yahoo.com

.

We are reviewing and monitoring the situation weekly and continue to help advance our mission despite the challenges of this year. The MACK is not closed – simply modifying how we can best serve.
As this challenging health situation continues to evolve, we will continue to adapt our practices to best support our artists, students, visitors, and community members.  We appreciate your patience as we all navigate this period of uncertainty. Please consider joining our MACK membership, or offering a contribution to our ongoing programs. We are still providing art, culture and education to the community. Be well out there!
Heather McNally  – Director of Programs and Development
mccormickarts@gmail.com
(864) 602-0331
https://www.mccormickarts.org/wp-content/uploads/2020/04/Unknown.jpeg
225
225
Heather McNally
https://www.mccormickarts.org/wp-content/uploads/2018/03/mack-logo-web.png
Heather McNally
2020-08-15 10:00:55
2021-02-04 08:37:51
MACK: COVID-19 Update