Holiday Gift Basket Raffle & Wrapping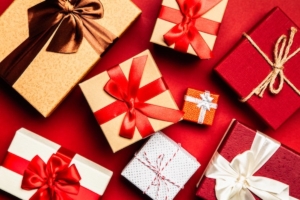 The ​MACK ​Artisans Guild is now raffling off Christmas Baskets. The drawing will be held on Monday, December 20th. Just in time for the holidays!
The shop will also offer gift wrapping for packages. Bring your packages to the new Artisans Gift Shop, 218 S. Main Street on Saturday, December 4, 11, 18 from 10:00 to 4:00.  We will supply the boxes, paper, bags, tissue paper, and ribbon. Participants can drop off items, go shopping and pick up packages before 4:00 pm.
All proceeds will go to support the new gift shop.

The MACK Artisans Guild & Gift Shop features quality handcrafted items to include jewelry, cards, pottery, fine art, and much more. In 2021, to support the rehabilitation efforts of the historic Keturah hotel, the MACK Artisans Guild and Gift Shop relocated to 218 S. Main Street. This program is entirely operated by local artists and volunteers. The MACK continues to expand opportunities to our regional artists and provides access to high-quality artisan goods.