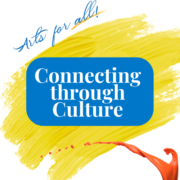 Arts for All!
The purpose of the MACK is to advance the arts in our communities. 
We exist to serve as the visionary leader for the arts in our communities, stimulate and promote the arts, increase access to the arts and produce arts programming for the benefit of community members. Our organization is headquartered in McCormick, South Carolina, and primarily serves the surrounding region. Thank you for your continued support.  
~ The MACK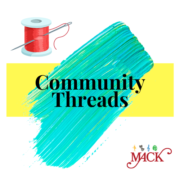 Community Threads Returns!
Community Threads is a program of the MACK and all are welcome. No sewing experience is necessary. Regular open sew sessions are held in the Long Cane Center ("The Barn") at Hickory Knob State Park – 1591 Resort Drive, McCormick SC 29835. If you are interested in attending Community Threads, please contact Carol Weiss at communitythreads.carol@outlook.com.
"Come Stitch With Us!"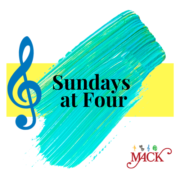 Sundays at Four Returns!
Sundays at Four is a not-for-profit artist series in cooperation with MACK. Performances are at Lutheran Church By The Lake. A free reception follows each performance—a wonderful opportunity to meet & talk with the performers.
Sundays at Four performances resume on January 15, 2023, featuring Mark Valenti; February 12, 2023, featuring Trio Jardan; and the 2022/23 season closes on March 19, 2023 (Date change), with a performance by The Ruby Reds Band. Individual tickets can be purchased at the door of each performance for $25.
Local Art – Here in McCormick!
MACK Artisans Guild and Gift Shop – Locally Crafted Artisan Goods!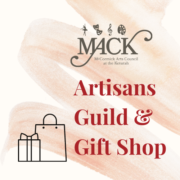 The MACK Artisans Guild & Gift Shop features quality handcrafted items including jewelry, cards, pottery, fine art, and much more. This program is entirely operated by local artists and volunteers. The MACK continues to expand opportunities to our regional artists and provides access to high-quality artisan goods for our residents and visitors.
#ShopLocal #LocalArt #ShopSmall