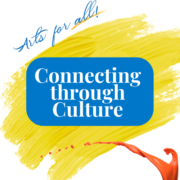 More Announcements … and GREAT NEWS!
The purpose of the MACK is to advance the arts in our communities. 
We exist to serve as the visionary leader for the arts in our communities, stimulate and promote the arts, increase access to the arts and produce arts programming for the benefit of community members. Our organization is headquartered in McCormick, South Carolina, and primarily serves the surrounding region. Thank you for your continued support.  
~ The MACK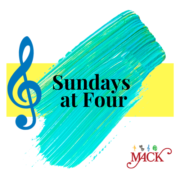 Sundays at Four Returns!
Sundays at Four is a not-for-profit artist series in cooperation with MACK. Performances are at Lutheran Church By The Lake. A free reception follows each performance—a wonderful opportunity to meet & talk with the performers.
Sundays at Four performances resume on January 15, 2023, featuring Mark Valenti; February 12, 2023, featuring Trio Jardan; and the 2022/23 season closes on March 19, 2023  (Please note date change)  with a performance by The Ruby Reds Band. Individual tickets can be purchased at the door of each performance for $25.
Please see the full article for our upcoming program here!
Click here to email for more information.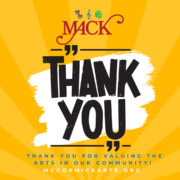 Please help us to share a HUGE applause for our local Green Curtains team!
Thank you to the entire Green Curtain group members and Board of Directors team for your commitment to advancing the arts in our community. The MACK was recently selected to receive $3,000 in performance-raised funding as a Non-Profit Organization to support our Arts in Basic Curriculum program. This program is designed to advance the specific arts goals and objectives of the McCormick County School District through a partnership with the MACK. This contribution will allow the MACK to have the flexibility to support the most pressing arts needs and continue our work directly with school administrators.
This is a particularly exciting time as a plan to advance the Drama Club is now a priority of the school district. We were personally invited to watch the first student-driven play performed by McCormick Elementary Students and were thrilled to see 20 children enjoy their experience. They have a dedicated instructor who is committed to using drama to address mental health needs for our youngest community members. The joy that the children showed was heartwarming! Thank you for your generous support.
#ArtinEducation #McCormickArts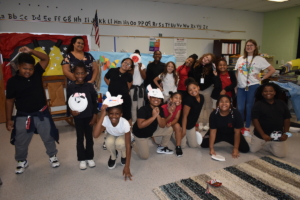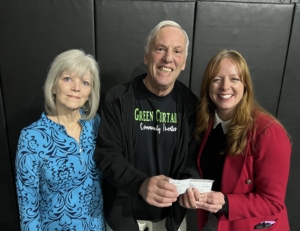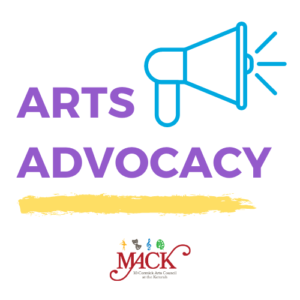 MACK to receive County support for Rehabilitation Project
The MACK will receive $50,000 in funding made available through the American Rescue Plan Act. We wish to publicly express our gratitude and appreciation for the support from the McCormick County Council and administration team. These funds will help to advance our building project and invest in improved HVAC and accessibility.
We wish to also express our appreciation for the release of the allocated funding to the MACK through the Capital Sales Tax. This amount, $50,739, will help to defray the costs of Life Safety Renovations as required.
The McCormick Arts Council staff, Board of Directors, and membership are eager to return to full services and appreciate essential municipal support in the rehabilitation project of the McCormick Arts Council's home, the historic Keturah Hotel.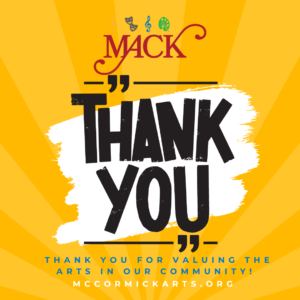 Please consider sharing your appreciation to the following:
County Council Chairman – Charles Jennings
District #4
County Council Vice Chairman – Bernard Hamby
District #5
Council Member – Henry Banks
District #1
Council Member – Charles H. Cook
District #2
Council Member – Jacqueline F. Brown
District #3
Sample:
SUB: Thank you for your support!
Dear County Council Members,
As a supporter of the McCormick Arts Council (MACK), I wish to express appreciation for your support of the ongoing rehabilitation efforts of this (wonderful, amazing, essential) organization. We believe that the arts have a positive impact on our community.
Thank you for your leadership on this matter,
Sincerely,
An advocate for the arts!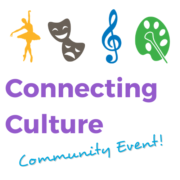 Smithonisan: Destination Moon
Now on Display at the Dorn Mill Complex Cotton Gin – 206 N Main Street McCormick, South Carolina 29835
January 12 through February 25, 2023
Open on Thursdays, Fridays, and Saturdays 10:00 am – 2:00 pm
This program is presented by the McCormick County Historical Commission and is open to the general public. All students, families, and educators are encouraged to attend!